In this post, we will be checking how to download oracle e-business suite 12.2 from Oracle site. You will be able to download R12.2.0 Base version and further patch sets like R12.2.2 to R12.2.10 with the help of this.
1.Go to edelivery site
Access: https://edelivery.oracle.com/osdc/faces/SoftwareDelivery

2. Login with My Oracle Support credentials.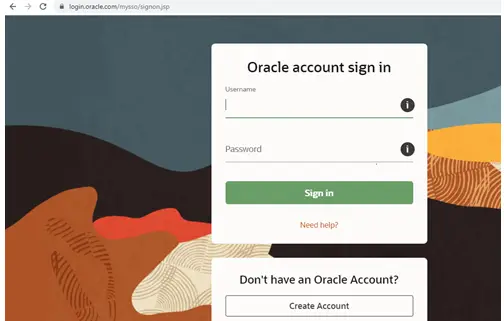 3. Read and accept the download policy.

4. Filter product by program and enter one of the product name. Here since we are checking on  Oracle E-business,so enter that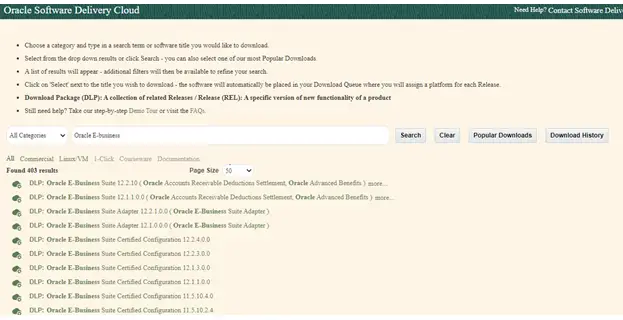 5. Here we are interested in R12.2.10 Full pack which will include both the base version and R12.2.10 patch set. So we will select the first one and add it to Cart and And click on continue on Cart
6. Select the platform from the drop down and click on continue.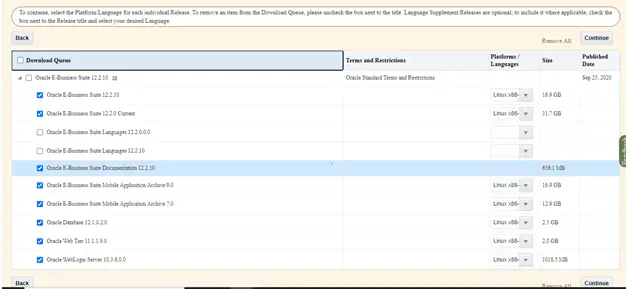 7. Accept the terms of agreement and continue

8. Click on continue and download.
   Following things need to be downloaded for R12.2.0 Base version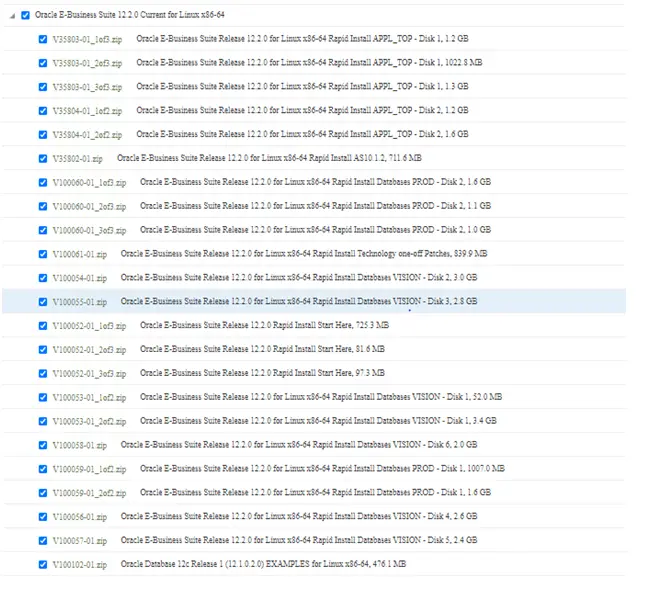 Similarly we can download the R12.2.0 patch set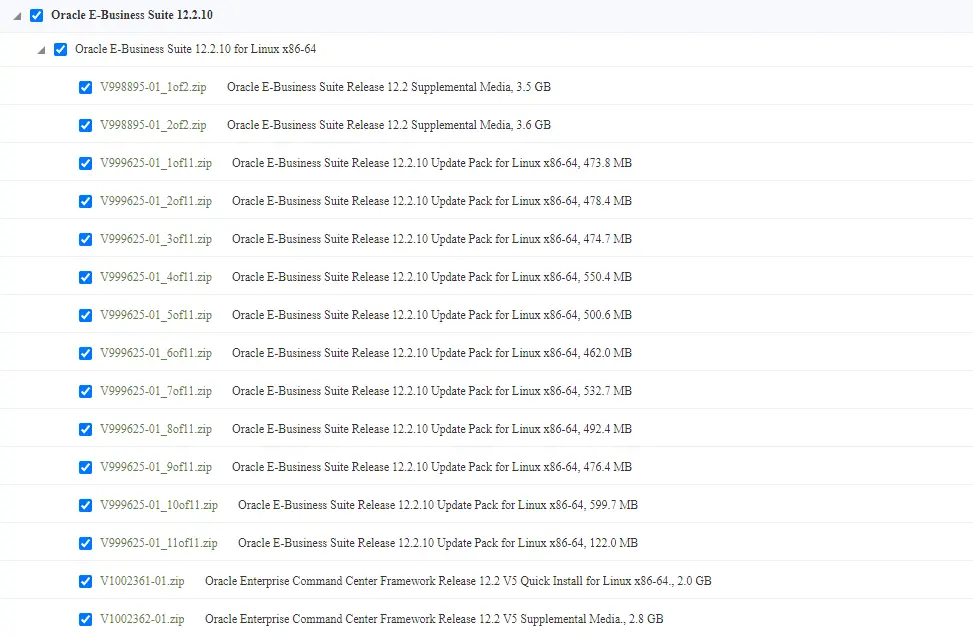 For further information please see the 'Obtain Installation Software' section of Oracle E-Business Suite Installation Guide: Using Rapid Install Release 12.2 (12.2.0)