Oracle Enterprise Manager  13c is the latest release of Oracle on the enterprise side. This release enables a lot of new interesting features to ease the administration, migration and monitoring.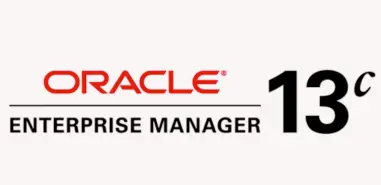 The top new features are
Gold image-based agent lifecycle management
Enterprise Manager administrators spend a lot of time on various agent life cycle operations starting from a fresh installation through upgrade and patching. These tasks are even more challenging if you manage over 100 agents, ensuring they are all on the same patch level. Gold image-based agent lifecycle management simplifies the agent lifecycle process by using images of a gold agent to:
Provide auto-recovery from agent upgrade and agent plug-in deployment or upgrade
Ensure zero downtime for agent maintenance including patching, upgrade, and plug-ins
Providing standardized agent configurations
Provision, upgrade and update Agents and plug-ins in a highly scalable approach
Create from live test agent patched and updated with required plug-ins
Export/import the gold image (test agent) from Test to Enterprise Manager Production
Promote gold images based on maturity level (Prod, Test)
Provide Oracle-supplied gold agent images and configurations through Self Update
The report showing the distribution of agents deployed with gold images
Pick configuration data from the source agent "emd.property" file
"Always on" monitoring
Oracle Enterprise Manager today is the nerve centre of IT operations among thousands of enterprises, our very own public cloud operations being one among them. Millions of assets in Oracle's SaaS and PaaS public cloud operations are managed by Enterprise Manager round the clock, which requires that Oracle Cloud's own Oracle Enterprise Manager instance stays up and running during unplanned and planned downtime windows.
Oracle Enterprise Manager 13c, therefore, introduces "always on" monitoring, where a small companion monitoring application continues to receive critical alerts from the agents out-of-band while the management server is down.
One can start the application, take Oracle Enterprise Manager down for patching and continue to be alerted on critical events. Speaking of planned downtime windows, another exciting feature being introduced is "notification blackouts", which lets administrators monitor their targets during their maintenance windows, while notifications from critical alerts are still turned off.
Cloud-scale configuration drift management
The new configuration drift management feature enables administrators to proactively spot the "needle in the haystack" among the hundreds and thousands of members that can constitute a cloud or even across multiple clouds. And last but not the least, Snap Clone customers would be benefited from the ability to keep the test databases in sync with their production.
Hardware and infrastructure management
When it comes to stack management, the BIG news for our customers is the unification of hardware and software management. Ever since Oracle acquired Sun, we have promised to converge systems management, but current customers have been managing hardware through a separate tool called Ops Center.
In Oracle Enterprise Manager 13c, some of the important hardware management features have been assimilated into the Cloud Control product. This not only benefits platform administrators in that they can now drill down into the infrastructure problems easily, this also benefits system and storage administrators because they can enjoy the scalability, availability and security framework features of Cloud Control. As an example, critical incidents in the hardware layer can now be published to a 3rd party ticketing system using the connector framework, something that Oracle hardware customers have asked for a long time.
As part of developing the hardware aka the infrastructure management features, we have modelled the infrastructure target types: servers, storage, network, and VMs in Enterprise Manager. This also enables us to have more sophisticated management of Engineered Systems, including the ability to patch a complete Exadata and Exalytics stack.
The patching application offers the facility to run the pre-flight checks and monitor the logs from a single place (imagine having to manually monitor the patch execution logs for grid infrastructure, operating system, and storage for all the compute and storage cells in a rack).
Another enhancement that should thrill Engineered Systems customers are the integration of Exacheck into the Compliance framework of Enterprise Manager; this would let them generate automated notifications and reports for any violation in their Exadata configurations.
Engineered Systems patching
Complete patching automation for Exadata and Exalytics including features like patch recommendations, auto patch download, scheduled application, granular status tracking, log monitoring and aggregation. Patches can be applied to all or a subset of components providing extreme flexibility.
Automating the application of the quarterly patches will save significant time and reduce errors by ensuring pre-requisite steps and procedures are properly followed, and by applying the component patches in the correct sequence.


Exadata and Exalogic-Nimbula VM provisioning
The Exadata plug-in has been enhanced to support the lifecycle management of an Exadata 12.1.2.1.0 virtualized environment. VM provisioning on Exadata provides an efficient, completely automated mechanism for scheduled mass deployment of RAC databases. Administrators can now perform the following active management operations from the Exadata target home page to meet on-demand or planned capacity needs:
•Create and delete RAC databases including VMs
•Extend existing clusters (grid infrastructure) including VMs
•Scale down cluster and deprovision VMs
Flexible access control for database management
One request we always received from our database customers was to enable fine-grain access control.
Most organizations have multiple personas (Central DBAs, application DBAs, Developers, etc) and would like segregation of duties among these personas. For example, a Developer may be allowed to tune the application but not patch the underlying database.
Oracle Enterprise Manager 13c enables fine-grained privileges for controlling access to specific features.
Database Consolidation Workbench
This is a tool that provides the ability to perform database consolidation planning for various scenarios. It provides an end-to-end workflow comprised of three main parts:
1)What-if analysis on various consolidation scenarios: commodity to engineered systems, non-multitenant to multitenant databases and on-premises to Oracle Cloud.
2)The actual consolidation process by integrating with the relevant provisioning functionality
3) Post-consolidation testing to ensure there is no regression, using SQL Performance Analyzer (more commonly known as SPA)
Other Top Features include
Continuous data refresh between production and test databases
Unification of Middleware Consoles into Enterprise Manager 13c
Notification blackouts for managing target downtime windows
Exacheck integration into the compliance framework
Where we can download Oracle  Enterprise Manager  13c
You can easily download Oracle Enterprise Manager  13c new version from the below-mentioned URL.
http://www.oracle.com/technetwork/oem/enterprise-manager/downloads/index.html
OEM13cR1 is available for the following platforms:
•for Linux x86-64 (64-bit)
•for Windows x86-64 (64-bit)
• for Solaris Operating System (SPARC)
•for Solaris Operating System (x86-64)
•for IBM AIX on POWER Systems (64-bit)
•for HP-UX Itanium (64-bit)
More Useful links for installation and documentation on OEM13c