Virtual box VM will not be started  if Virtualization Technology (VT-x) is not enabled in BIOS.
It will throw below error while starting the VM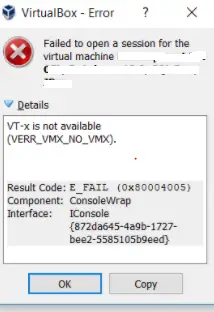 Reason for the Error
The host system must support hardware virtualization. Your host system must have 64-bit CPUs that support Intel™ Virtualization Technology (Intel VT, first released in 2005) or AMD Virtualization (AMD-V™) Technology (first released in 2006) hardware-virtualization features.
Most new CPUs from Intel and AMD contain the required virtualization extensions. These virtualization extensions are not normally enabled by default in a new machine. It is necessary to enter BIOS in your system and enable virtualization extensions before attempting to run any virtual machines.
Solution
Please follow the below steps to enable
Power ON the System.
Enter the BIOS setup by pressing 'F2' or 'Del' or 'Enter' key (The key may vary depending on your System Model, please follow the on screen instruction during Power ON).
Look for an option labeled by 'Virtualization Technology' or 'Intel® Virtualization Technology' under 'CPU Configurations', 'System Configurations', 'Advanced' or 'Security' tab and check if the option is enabled or disabled.
If the option is disabled, enable the same.
Save the BIOS settings and Boot into Windows by pressing 'F10' key (The key may vary depending on your System Model).
Screenshot and Steps for Lenova Thinkpad Window 10
power  on the system and press enter while thinkpad screen comes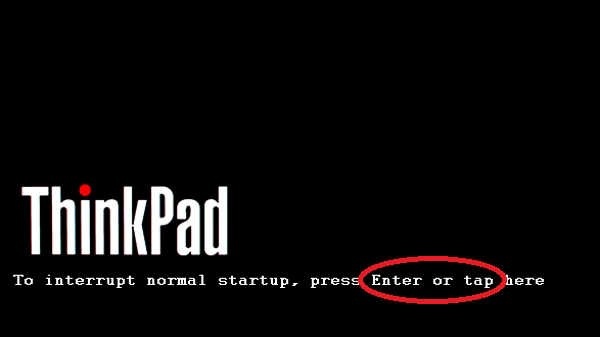 2)  Press F11 to enter BIOS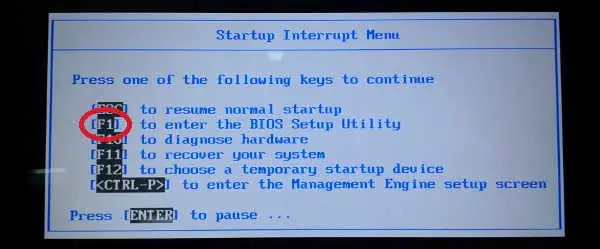 3) Navigate to Security tab using arrow keys and  then press Enter on Virtualization.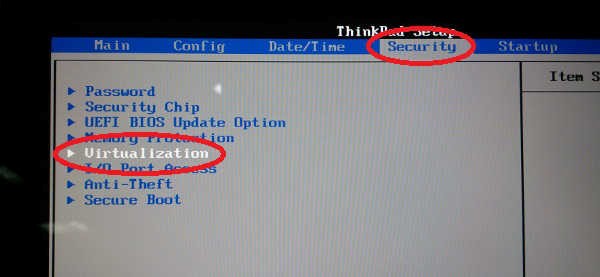 4) Select "Intel(R) Virtualization Technology" Press Enter, choose Enable and press Enter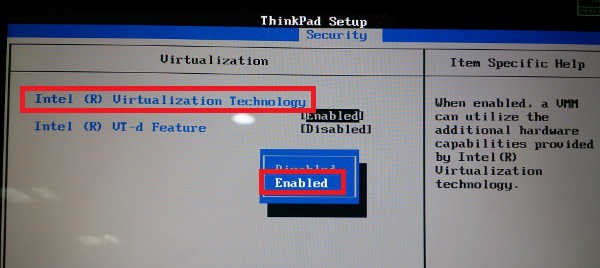 5) Press F10.
6)Press Enter on YES to save the settings and boot into Windows.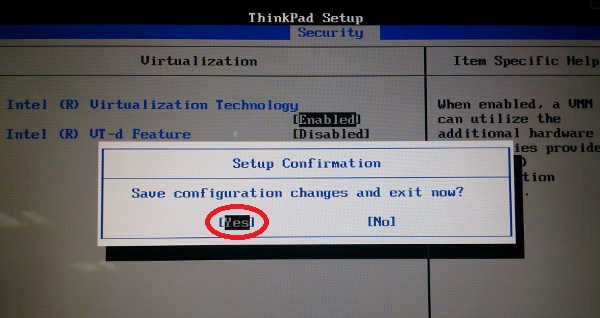 7) This should start your system with Virtualization enabled  and Virtual Box should successfully create the VM