What is Oracle Data Relationship Management?
DRM stands for Data Relationship Management. It is a component of the Enterprise performance management Application suite(EPM)
It Synchronizes hierarchies, cross-references, and enterprise dimensions across all applications
It is a centralized "system of record" to capture and manage changes to critical reference data across enterprise applications
It is a hub where reporting structures are maintained, analyzed, and validated before moving throughout the enterprise
Password Management in DRM
DRM can be authenticated using two ways
1) Native authentication: Passwords are stored in the DRM database.
When a user is authenticated natively and the PasswordPolicyEnabled system
preference is set to True, a password must contain three of the following elements:
(a)Uppercase letters
(b)Lowercase letters
(c)Numbers
(d)Special characters
2) External authentication using Hyperion Shared Services
How to change Password in DRM
To change a password:
1 From the Data Relationship Management Home page, select Preferences.
2 Click Change My Password.
3 Type the current password.
4 Type the new password.
5 Type the new password again.
6 Click OK
How to Login to DRM WebClient
Login to the below URL
http://<server name>/drm-web-client/Logon.aspx
Enter your credential i.e username and password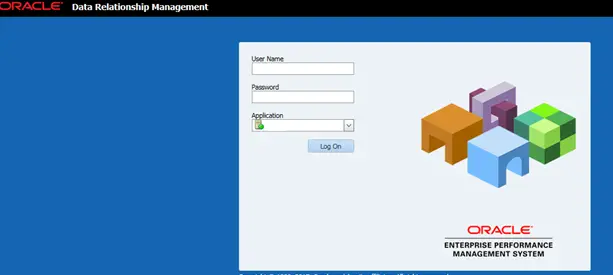 Hope you like this post on Oracle Data Relationship Management, how to login to Oracle DR, password management in DRM
Related Articles
Oracle Hyperion : Must read overview on Oracle hyperion, what are the product available Essbase OLAP system,HFM, Hyperion planning
Hyperion Essbase Interview questions : Must read Hyperion Essbase Interview Questions. This is very good to increase your knowledge about hyperion essbase. ASO ,BSO difference also give
HFM Interview Questions : Frequently asked HFM Interview Questions for passing HFM interviews . It covers both the functional and system admin part.
oracle drm interview questions : Check out Oracle DRM interview questions. It will helps you Interview and concept understanding of Oracle DRM