What is Oracle Hyperion/Oracle EPM?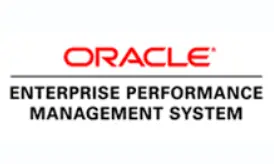 Hyperion is the Business Intelligence(BI) and Business Performance Management(BPM) Tool provided by oracle. It is a leading tool for Financial, Operational, Strategic planning. It has different applications for Planning, Consolidation, Reporting, Analysis, Workspace, and Master Data Management
Hyperion Modules
Hyperion Essbase
Hyperion Financial Management (HFM)
Hyperion Financial Reporting (HFR)
Hyperion Interactive Reporting
Hyperion Web Analysis
Hyperion Shared Services
Hyperion Planning
Hyperion Spread Sheet Services
Hyperion Master Data Management/Hyperion Data relationship management
Hyperion Financial Data Quality Management (FDQM)
Hyperion Financial Data Quality Management Enterprise edition
Brief History
Bob Thomson and Marco Aress Found IMRS in 1981 and launches financial and management consolidation software called 'Micro Control' in 1983
IMRS becomes a public company in 1991 and launches a Windows-based successor to 'Micro Control' called 'Hyperion'
Due to the success of the "Hyperion" product, IMRS changes its name to "Hyperion Software Corporation" and the name of the product is changed to "Hyperion Enterprise." in 1995.
In the same timeframe, Arbor Software ships the first version of Essbase Online Analytical processing OLAP software and become a public listed company
In 1999 Hyperion Software merges with Arbor and the combined company is renamed Hyperion Solutions
Hyperion acquires UpStream (Financial Data Quality Management) in 2006. That is the reason FDQM still shows the fish symbol
Oracle Corporation acquired Hyperion Solutions Corporation in 2007 and Hyperion BI tools were bundled into Oracle Business Intelligence Suite Enterprise Edition.
Explanation about Various Product
Hyperion Planning
Hyperion Planning is a budgeting and forecasting application from Oracle formerly owned by Hyperion Solutions Corporation. Hyperion Planning uses Essbase ( multidimensional database product sold by Hyperion) as a database and calculation engine, a relational repository for business logic, and includes a web-based user interface.
The Software allows you to add planning or forecast data to actuals. You can use Web Forms to add the planning data or use the Excel SmartView tool. Most of the Hyperion reporting tools work great with planning
Hyperion Financial Management
Oracle Hyperion Financial Management (HFM) is a comprehensive Web-based application that delivers global financial consolidation, reporting, and analysis in a single, highly scalable software solution. Oracle Hyperion Financial Management, part of the Oracle EPM Suite, supports the collection, consolidation, and reporting of financial results in multiple GAAPs as well as IFRS, and the reconciliation of differences among the various standards. Hyperion
Financial Management can be deployed quickly to integrate data from multiple Oracle and non-Oracle transactional systems, provide top-side reporting that conforms to IFRS requirements, and help organizations make the transition to IFRS.
Oracle Essbase

Essbase is a multidimensional database management system (MDBMS) that provides a multidimensional database platform upon which to build analytic applications. Essbase, whose name derives from the "Extended SpreadSheet database", began as a product of Arbor Software, which merged with Hyperion Software in 1998. Oracle Corporation acquired Hyperion Solutions Corporation in 2007, as of 2009 it markets Essbase as "Oracle Essbase".
Hyperion Financial Data Quality Management (FDQM)/Hyperion Financial Data Quality Management Enterprise edition

FDM is a packaged application for Financial Data movement from any data source to any Hyperion application (Enterprise, HFM, Essbase, Planning, etc.) Hyperion's FDM Application provides a single, systematic process for loading source data from source systems into a target application. It provides a complete audit trail and data confidence
Oracle Data Relationship Management
Oracle Data Relationship Management (DRM) is an enterprise change management solution for building and retaining consistency within master data assets despite the endless changes necessary to support underlying transactional and analytical systems. It is the recommended tool of choice for organizing the financial views of financial chart of accounts, cost centers, and legal entities that are then used to govern ongoing financial management and consolidations for an enterprises
Hyperion Financial Reporting

Oracle Hyperion Financial Reporting, Fusion Edition (Financial Reporting) enables book-quality financial management and reporting targeted at meeting the unique requirements of the Finance department or any functional area that requires very highly formatted multidimensional reporting. This financial reporting solution can use Hyperion Financial Management, Hyperion Planning, and Hyperion Essbase as data sources.
Important Concept of Hyperion
Multidimensional Database
Multi-Dimensional Database is a database that has been constructed with the multiple dimensions pre-filled in hyperdimensional "cubes".
The structure is broken into cubes and the cubes are able to store and access data within every cell.
Each cell within a cube contains aggregated data related to elements along each of its dimensions.
A multidimensional database is actually based on the combination of data aggregators which take together data from various sources.
Multidimensional structure is quite popular for analytical databases that use OLAP applications.
OLTP( Online Transaction Processing system)
These are the software system which runs transactions in an optimized manner. This might include, order creation, logging service request, user creation, lead creation, opportunity creation, recording interactions with end-users, inventory, bill creation, etc., to name a few We can say that Business runs on OLTP system.OLTP system has detailed and current data and schema used to store transactional databases is the entity model (usually 3NF). OLTP system is designed for Repetitive access, Performance, No data redundancy. Thousand of users access them simultaneously
Online analytical processing – OLAP
On the Other hand, Online analytical processing is designed for a Decision support system. Finance departments use OLAP for applications such as budgeting. Sales departments use OLAP for sales analysis and forecasting. Marketing departments use OLAP for market research analysis. It is designed for accessing a larger volume of data at a time, summarized and snapshot data. It has some redundancy present also.
It is the dynamic synthesis, analysis, and consolidation of large volumes of multi-dimensional data.
OLAP enables users to gain a deeper understanding and knowledge about various aspects of their corporate data through fast, consistent, interactive access to a variety of possible views of data.
The types of analysis available from OLAP range from basic navigation and browsing (referred to as 'slicing' and dicing'), to calculations, to more complex analyses such as time series and complex modeling.
Also Reads
windows grep equivalent
Senior Oracle DBA interview Questions