Oracle's Platform as a Service (PaaS) encompasses an array of cloud services that address the needs of key IT and business functions such as application development, integrations, business analytics, and so on. You can leverage these services customize and extend Oracle E-Business Suite applications to meet your business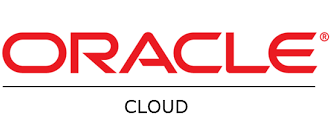 It enables developers, IT professionals, and business leaders to develop, extend, connect, secure, mobilize, share data, and get insights across apps. It makes them Innovate faster, increase productivity, and lower costs
Here are the different categories where Oracle Platform-as-a-Service offerings are present
Application Development

IT developers can develop applications at a faster pace without worrying about the application platform. It includes the following product
(a) Java Cloud: Rapid, self-service provisioning of complex, multi-tier environments of Oracle WebLogic Server and Oracle Coherence in the cloud. ADF application can be deployed. Oracle also offers some web-based tools to monitor performance and logs for debugging.
You have the option between WLS 11g (11.1.1.7) or 12c (12.1.3.0) running on general-purpose or high-memory compute, each with multiple options for RAM and CPU and the ability to provision a load balancer using Oracle Traffic Director (OTD).
(b) Developer cloud: It helps faster Provisioning of environments in seconds with a cloud-hosted platform. Oracle Developer Cloud provides a development tool for building applications on the cloud. It provides Version Control and deployment of applications on Oracle Java Cloud Service.
(c) Mobile cloud
(d) Node cloud
Data Management

This provides data management needs from development and test to business-critical data warehouses and transactional applications to big data analytics. It includes the following product
(a) Oracle Database Cloud services
When you leverage DBCS, your developers can start innovating right away instead of waiting for weeks for IT to provide new infrastructure and spin up new databases. In addition, critical database administration tasks such as setting up an Oracle RAC environment, patching, upgrades, backup, and recovery can be performed with a few clicks, enabling your DBAs and IT staff to focus on strategic activities and projects. When this happens, operating costs plummet, productivity soars, and the pace of innovation accelerates.
(b) Bigdata cloud services
(c) Database backup service:
it compliments the DB service by providing a reliable and scalable object storage solution with a built-in redundancy three-way mirroring for data protection, compression, encryption using RMAN, end-to-end security, and automatic data expiration

(d) Nosql database cloud
(e) Mysql database cloud
Systems Management
Oracle Management Cloud's Unified Platform helps customers improve IT stability, prevent application outages and increase DevOps agility.
(a)Application Performance Monitoring Cloud
(b)Log Analytics Cloud
(c) IT Analytics Cloud
(d)Infrastructure Monitoring Cloud
(e)Security Monitoring and Analytics Cloud
(f)Compliance Cloud
(g) Orchestration Cloud
Business Analytics

Oracle Cloud Platform for Business Analytics delivers an unmatched user experience with the ease and flexibility you need from your analytics system
(1) Essbase cloud services: All the power and functionality that makes Essbase the dominant analytic engine, architected for the cloud.
(2) bigdata analytic cloud
(2) Buisness intelleigence cloud
(3) IOT cloud
Integration

Oracle Cloud Platform Integration Services simplify and accelerate the integration of your cloud and on-premises applications, as well as your heterogeneous data sources and intelligent IoT devices.
(a) SOA cloud
(b)Goldengate cloud
(c) Integration cloud: It enables SaaS to SaaS and SaaS to on-premises integrations in just a few clicks. Pre-integrated with your Oracle SaaS applications. Highly secure and performance-based.ICS comes pre-loaded with connections to your existing Oracle SaaS applications (based on your subscriptions) and has native adapters to the majority of Oracle SaaS applications and many non-Oracle SaaS applications.
Content and Experience Management

Oracle Cloud Platform for Mobile is a set of cloud-based, back-end mobile services that make mobile application development quicker, more secure, and easier
(a) Mobile cloud: Make mobile app development and integration quick, secure, and easy to deploy
(b) Java cloud
Related Cloud Articles
What is Cloud Computing
Oracle Cloud :Infrastructure-as-a-Service Concepts
Cloud Computing Basics: iaas paas saas
Top FAQ about Oracle E-Business Suite on Oracle Cloud